The death of Lisa McMurtrey two weeks ago is sticking in brain, even though it has more or less faded from the 5 o'clock news and the Metro section. It's been hard to keep up hope, to stay positive, and to continue up the steep incline that PWCL is on in the anti-violence movement.
On Mother's Day, which I spent with my daughter completely unplugged from work, online discussions and my cell phone (well, except for talking to my mother, sisters and my best friend), I was reminded that there is one thing I can do to help replenish when my well of determination and inspiration seems desperately low: Self-Care.
Here's one thing I did. I picked early blooming flowers (lilacs and spanish lavender) out of my yard and added a big sprig of fennel for fun. You might not think it, but the three smells together are wonderful - like my own personal anti-stress balm.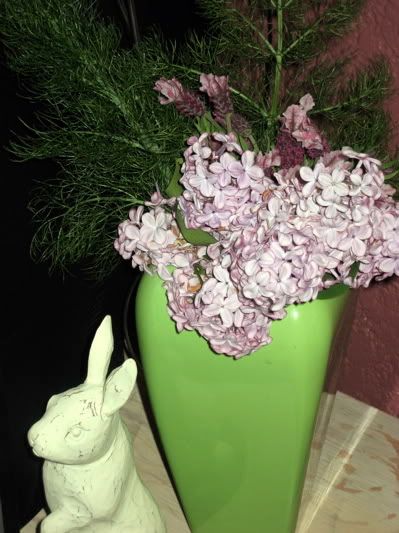 What have you advocates done lately to fill up? PWCL wants to know! :)