Thank you Rose City Rollers!
Nia and I volunteered at the Roller Derby tonight. It was great. We debuted our new banner (which definitely could be bigger):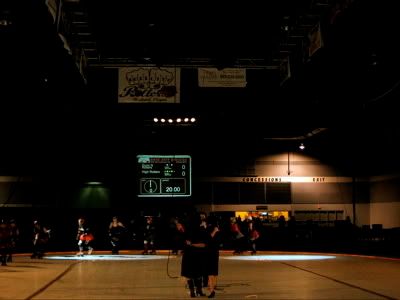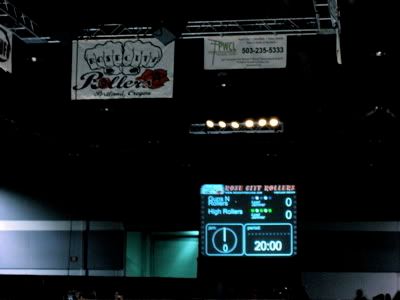 Unfortunately, we didn't have the tri-fold board but we improvised by inserting about 500 brochures and remit envelopes into the Bout programs. I met 3 new volunteers that are all energetic and awesome.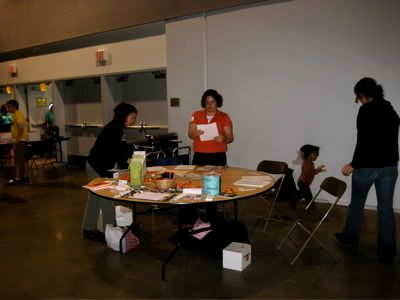 Nia was so excited to be there and desperately wanted "little skates". She was running around being crazy so much that I decided to use her for marketing: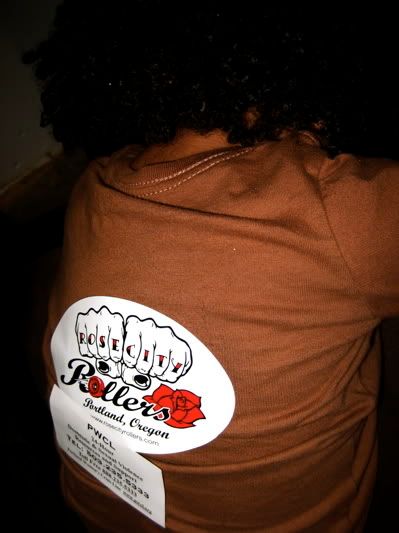 And really, what's better marketing than this? ;)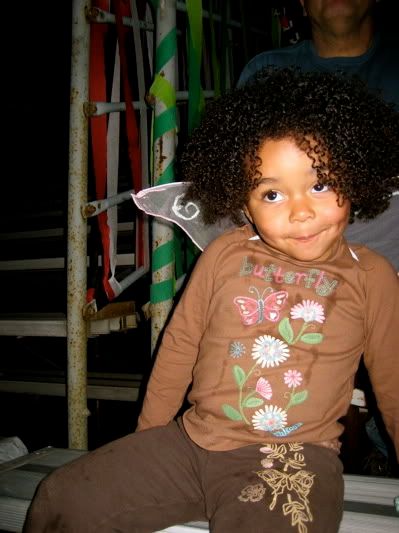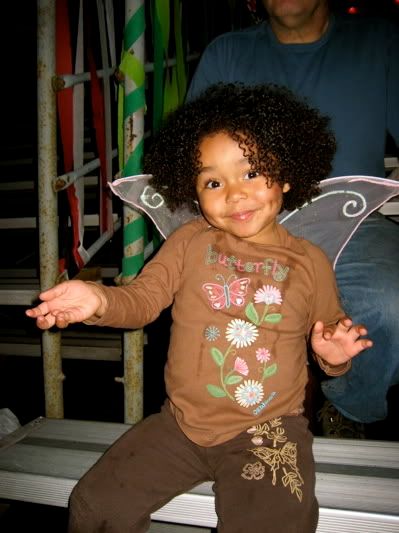 I like to call her our "Littlest Advocate"